Most of the guys can't grow a big beard or doesn't know to maintain thick and big so often trimmed down short. So short beards don't need maintenance? Not exactly. The beauty of small beard styles is that if you maintain, it remains the same otherwise it becomes another style.
While not all men can opt for small beard styles just because they can't grow a big one or they can't maintain. The shape of your face decides whether you should opt for a small beard style or not.
Now let us look at the top 50 small beard styles you can try to opt for…
1. Old School French Beard
2. The Patchy French Beard
3. The Royal Goatee
4. The Petite Goatee
5. The Van Dyke Beard
6. The Pointed Anchor
7. The Chin Strip
8. The Chin Strap Style Beard
9. The Simple Short Beard
This small beard style is specifically for those people who can grow big beards but can't maintain it. Otherwise, who would risk to show off their patches?
10. The Short Boxed Beard Style
11.Tony Stark's Chin Strip
12. American Crew Cut
13. The John Wick Style
14. Thick and Faded
15. Thin and Faded
16. Stubbled Goatee
17. Old School Fashioned
18. Circle Beard
19. The Royale Style
20. The Chin Beard
21. The Balbo Beard
22. The Hollywoodian
23. The Pure Goatee
24. Tony Stark's Anchor
25. Sir Jaddu Van Dyke Style
26. Stubbled Chevron
27. 5-day Stubble
28. Floating Balbo
29. The Horshoe Style
30. New Age Elegance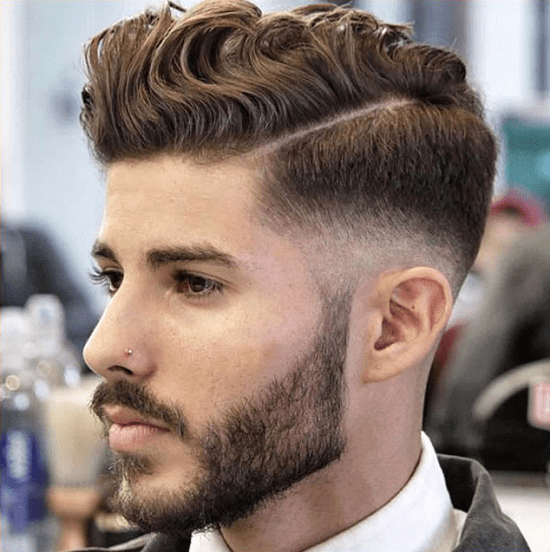 31. Wolverine Style
32. The Mutton Chopper
33. The Gun Slinger Beard
34. Superstar's Goatee
35. Superstar Handlebar Style
36. The Striped Goatee
37. The Detached Goatee
38. The Gabbar Style
39. The Buzz Cut
40. Cleaned Buzz Cut
41. The Singam Handlebar
42. The Corporate Singam Style
43. The Long Stubble
44. Masculine Maximum
45. Thick Stache
46. Thick Fringes
47. The Lazy Celebrity
48. Believe your Mustache alone!
49. N- shaped Thin coating
50. The Salt and Pepper Stubble
51 The Virumandi Beard
This is an urban-cool beard style inspiring all youngsters indeed. Such a small beard style where the bushy mustache links to the thin sideburns.