The other day I was walking down the street and I noticed something peculiar. The hairstyle that was considered to be unique and the edge is so common nowadays that it has lost the "it" factor. The hairstyle is the mighty undercut. Now almost everyone is rocking an undercut. I have no grudges against the undercut, it does bring out the best features of a man's face and slims it down, but let me quote Incredibles," when everyone's a super no one will be".
Here are a few hairstyles you could try if you're thinking to drop the undercut:
1. Classic Pompadour
What can I say for this hairstyle that hasn't been said before, rocked by the greats like Elvis Presley, Dev Anand, Bruno Mars and almost everyone in the 50s. It sure has stood the test of time and is still relevant to this day. Just let your sides grow past the awkward phase and brush them back, use a blow dryer to provide additional volume to the top. The best product to be used would be a stronghold wax.
2. Classic Side Part
Like the pomp this hairstyle has also stood the test of time and what can I say, you can just never go wrong with a classic side part. If you can master the partition part then you can look as suave as you possibly can imagine. this hairstyle is best for formal occasions, the places where you want to look put together and like you know what you're doing. If that doesn't do it these pictures will. Go for a pomade or just apply coconut oil while going for this.
Also Read: 16 Best Hairstyle For Indian Men Suggested By Indian Celebrities
3. Messy Quiff
This is the  "I just got out of bed" look, it looks as if you didn't put much effort into it, but still look like a badass. This hairstyle is to be rocked at casual events but if you can pull it off with a suit go for it.you just need a matt finish, textured wax or clay for this hairstyle and a blow dryer. Protip: Blow-dry your hair upside down for maximum volume.
4. The Middle Part / Curtains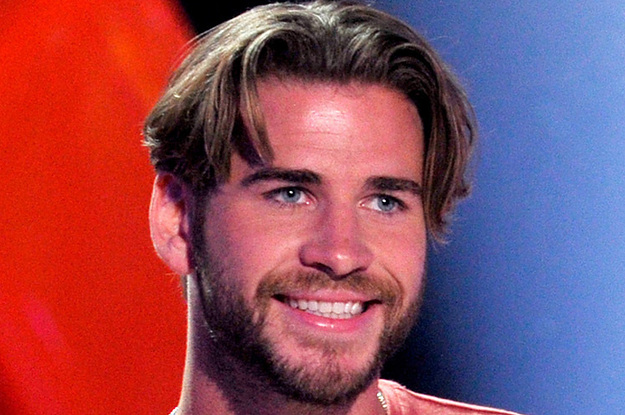 Now hold all your pitchforks, I am not telling you to go all "Radhe" from Tere Naam , what I am telling you is that if you can rock this hairstyle properly you are bound to turn some heads. It makes you stand out in a crowd and the best part is that it is coming back in style as the 90s are making a re-entry in the fashion scene, so you'll look trendy too, but you have to be careful with this look so you don't end up looking like a creep. A little bit of volume goes a long way with this.
5. The Flowing Locks
Everyone has those times when they just want to grow out their hair to max length and just let them flow. Well now is always the best time to try out, so bring out the Jason Mamoa in you and just let the hair flow in the morning breeze. the only drawback is that you've to take great care of your locks.
6. The Buzz Cut
Now this here is a tricky one, either you'll end up looking like an egg with enormous ears or you'll end up looking like a manly, military, no-nonsense man. It can be easily described as the manliest hairstyles of them all. The best part you don't have to care about your hair all the time and of course no product or heat. Protip: Try rocking it with a beard if you can.
Also read: 25 Posing Ideas For Men To Slay All Your Pictures
7. Textured Fringe
This is a safe hairstyle for the days when you don't want to put too much product in your hair. You just let them fall down on your face after blow drying for a few minutes. This  needs almost no product but with a bit of wax as a pre-styler this gives you an edgy cool look.
8. Side Swept
This hairstyle gives you a suave look with a hint of badass. This just a volumized version of the side part but instead of going with the slick look, a matte finish is preferred. a stronghold, matte finish product is used. A side-swept looks best with a little swoopy action on the sides.