LGBT (now more commonly recognised as the 'LGBTQ') is an acronym for the terms Lesbian, Gay, Bisexual, Transgender, and Queer. For those who aren't aware, Queer is an umbrella term for homosexuality. It can also mean 'Questioning'; for those who are confused about their sexual orientation. It has been in use since the 1990s.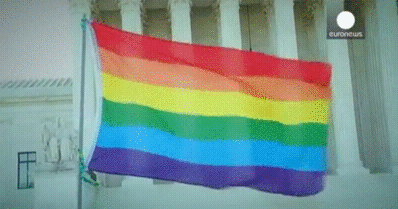 Since the Supreme Court did away with the ridiculous Section 377, the country has not stopped rejoicing. But does doing away with a law legally, make it acceptable to everyone? Apparently no.
You must have encountered people who have used 'gay' as an insult. Bollywood celebrated the event with Facebook posts, Instagram posts, and Tweets. You'd think that that would make them more open about their age-old interpretation of the community in their movies. But, you were wrong. They have reduced to nothing for the sake of a few cheap laughs and crude remarks from the audience.
What you think of as harmful might be putting someone else to shame for who they are.
Let's hop onto this gay tricycle and analyse Bollywood's hypocrisy.