Hello boys, how have you been? Summer is on its peak and it's getting difficult to keep a fresh face. With summer comes oil and pimples, so today I am sharing a list of face washes which is suitable for keeping pimples away and making your skin fresh and fair.
1. L'Oreal Men Expert White Active Volcano Red Foam Face Wash For Men
L'Oreal Men Expert White Active Volcano Red Foam Face Wash has volcanic mineral extracts, peppermint extracts that soothe the irritated acne-prone skin and also keeps the oils away. This product contains salicylic acid which controls the growth of bacteria on the skin. This face wash removes all the oil from the skin keeping it clean and fresh. The volcanic elements in the face wash help to control the pimple outbreak and keeps the skin fair and bright. And the peppermint extracts soothe the acne prone skin and freshens the skin. It is one of the best face wash for pimples and fairness for men.
Price: Rs.985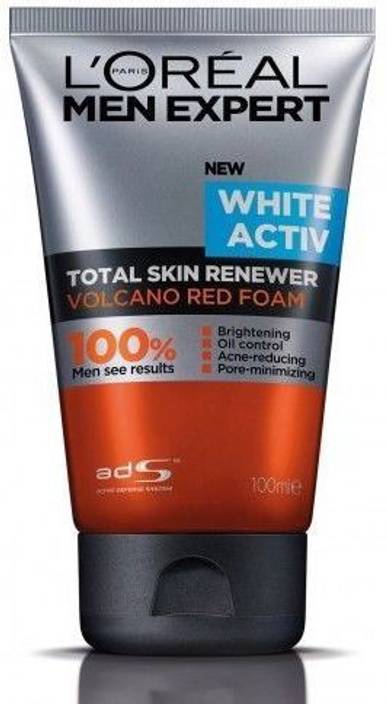 2. Neutrogena Oil-Free Acne Wash
Neutrogena oil-free acne face wash is the best face wash for pimples and fairness in men. It is one of the best face wash for cleaning up the skin and for clearing the pores. The best feature of this product is the foaming lathers which do not dry the skin. Secondly, the face wash has salicylic acid that prevents the growth of bacteria and hence controls the pimples outbreak. With regular use of this product, you will realize it is one of the best face wash for pimples and fairness in men. It is oil-free, alcohol-free and also is noncomedogenic which enhance the product quality.
Price: Rs.599
3. UrbanGabru Charcoal Face Wash with Apple Cider Vinegar
UrbanGabru face wash for boys contains Apple Cider Vinegar and charcoal; ingredients that help the oily skin stay clean and clear. It is a gel-creamy face wash which deep cleans the pores and helps to keep oil and dirt away. Charcoal and ACV controls the bacterial growth and hence pimples are controlled. It is one of the best-rated facewash for pimples and fairness for men. The best ingredient Apple cider Vinegar which also helps to clear dark spots and dissolves the blackheads on your skin. A  charcoal facewash is the best product if you want to get rid of pimples and get clean and fair skin.
Price: Rs. 269
4. Body Shop Tea Tree Skin Cleaning Facial Wash
The Body Shop face wash is infused with tea tree extract which is a Great ingredient to control pimples in men. It does not dry the skin still keeps it rejuvenated otherwise the sebum can come up in a few hours. It is very suitable for oily to combined type skin as this is a gel based product and it's not soapy but lathers well. Hence very good to clean up the skin of excess oil. It is a trusted facewash for pimples and fairness for men. The face wash contains salicylic acid and tea tree is suitable facewash for men for daily use and has the potential to reduce the occurrence of the blackheads keeping the skin glowing.
Price: Rs. 732
5. O3+ Men Tea Tree MelaDerm Cleansing Gel Face Wash
This face wash from O3+ contains tea tree which is a great ingredient for curing acne, pimples and also helps to keep the skin glowing and fresh. This product comes with the promise of cleaning your pores, and if your pores are clean you may never have skin problems.
Price: Rs. 308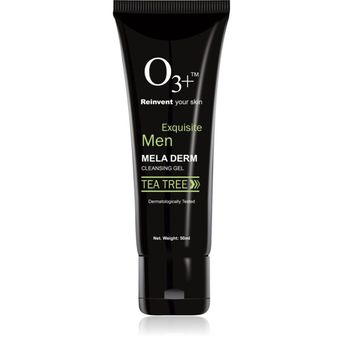 6. GarnierAcno Fight 6 in 1 Pimple Clearing Face Wash
This face wash is rich in menthol and lemon that gives a cooling effect and gives a cool feeling to your skin. It is cheap and easily available in the market. This face wash also has VacciniumMyrtillus fruit extract that contains powerful antioxidants which help to get rid of pimples and gives you fairness. With regular use of this face wash, you will have pimple free face and your skin will feel fresh at all times.
Price: Rs. 140
Also Read: 10 Home Remedies To Get White Teeth Naturally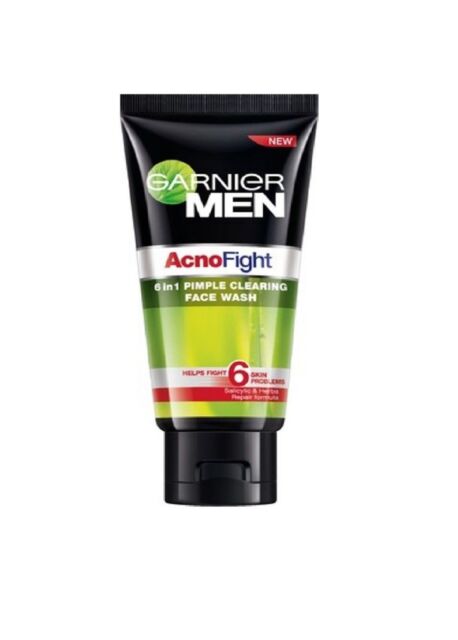 7. Plum Green Tea Pore Cleansing Face Wash
This face wash is specially made for keeping the pores clear and free of blackheads. Men having Oily and sensitive skin or even the combination skin can try this. It deeply cleanses the skin without making the dry. it also contains microparticles of green tea, a potent anti-oxidant. This is also a glycolic acid-rich face wash. Let me inform you that Glycolic Acid makes skin clear by unblocking the pores and keep the pimples away.
Price: Rs.258
8. Biotique Bio Pineapple Oil Control Foaming Face Cleanser 
This product from Biotique can effectively control oil with its pineapple extracts. The foaming lathers help control and cleanse all the oil particles that can make your skin oilier. This is a soap free face cleanser and very suitable for oily to combination type skin. It is safe to use regularly.
Price: Rs. 145
9. Soultree Ayurvedic Face Wash For Oily to Combination Skin
This facewash from Soultree contains products like chamomile which is very soothing for skin which is full of pimples and has irritation problems. Adding to that, this facewash for men also contains ingredients like organic Nutgrass and Mandarin oil. This face wash is made especially for men and helps controlling oil production with its powerful ingredients and also lightens the skin.
Price: 375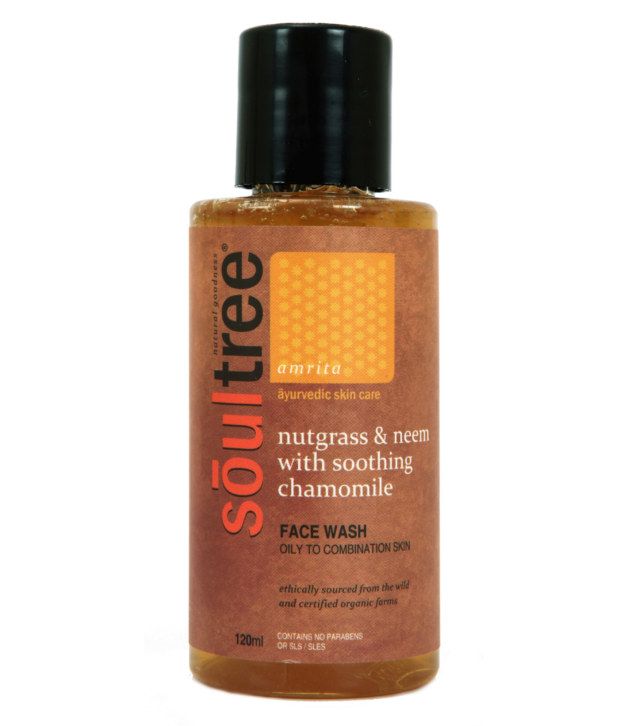 10. Fair and Lovely Men Oil Control Face Wash
This is probably the cheapest and easily available facewash for men in this list. Fair & Lovely manufactures two facewashes for men. One is this oil control face wash and the second one is the fairness face wash. This product deeply cleanses the men's skin and is suitable for oily face. It is great for daily use as well.
Price: Rs. 135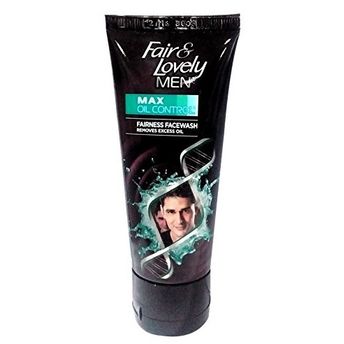 Hope you get the face wash of your dreams. Have a great day!
Also Read: Buyer's Guide: Best Face Wash For Oily Skin For Indian Men 2018